If you're looking for great value Fox Glacier accommodation, we've got you covered and we'll throw in the view for free!
Mt Cook View Motel offers spacious, comfortable accommodation within a few minutes drive of Fox Glacier's main attractions.
We ensure that all our guests enjoy a pleasurable stay and leave with special memories of our little part of New Zealand.
Best views in Fox Glacier
Mt Cook View Motel was the first accommodation to open in Fox Glacier, so it's no surprise that our cottages have the best views in town!
In fact, it's the only motel with unimpeded views of New Zealand's two highest mountains, Aoraki Mt Cook and Mt Tasman—some say they are even better than those from the viewing platforms.
As an added bonus, we're also the closest motel to stunning Lake Matheson.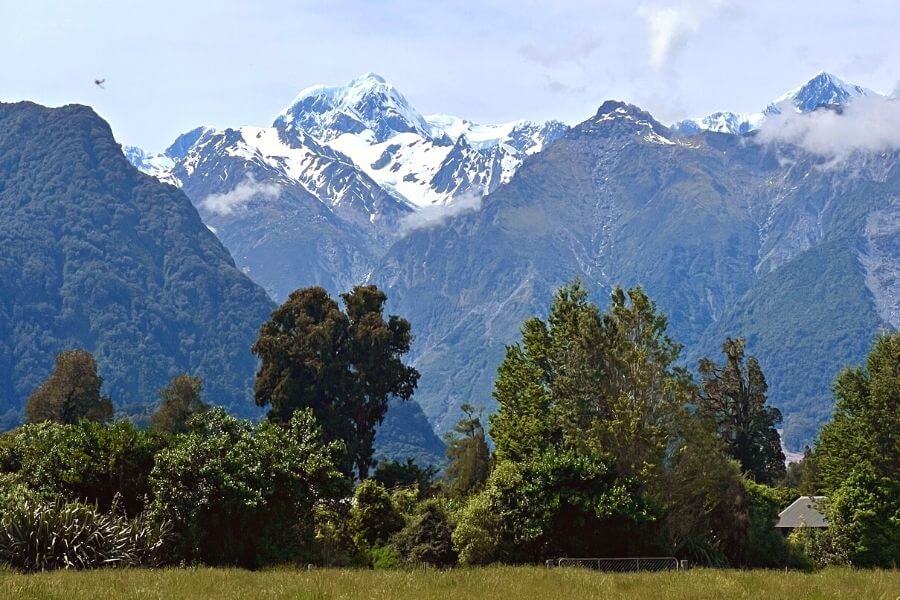 Mt Cook View Motel offers a range of accommodations from studios through to 2-bedroom units, so there's an option to suit all travellers.
Far larger than your average motel room—our 2-bedroom unit is 120m2—and more than just a place to rest your head at night.
You'll enjoy spacious rooms and modern conveniences in a peaceful rural setting that's close enough to town to offer the best of both worlds.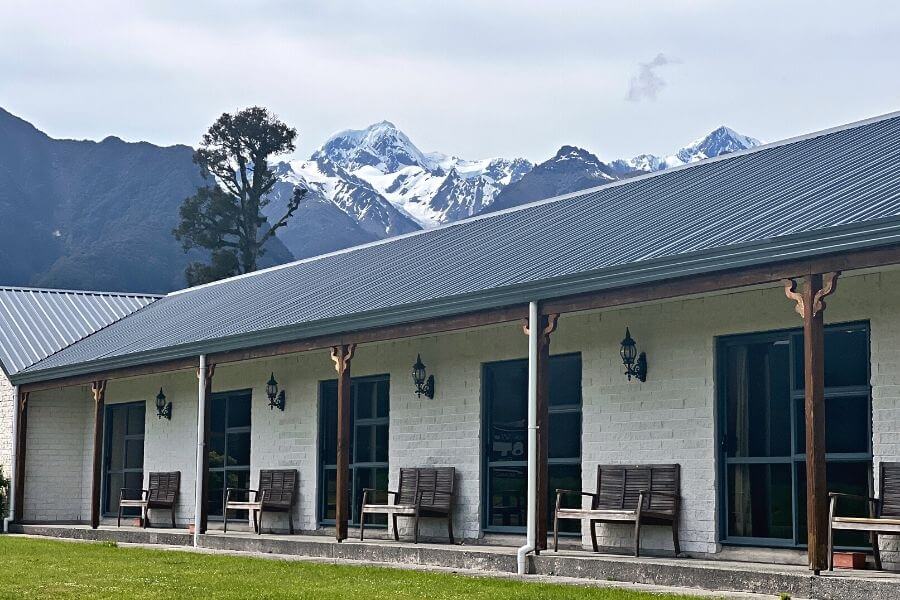 Your host, Gavin, knows how important the little things are, like storing your luggage for you if you're going tramping, making sure check-in and check-out are a breeze, he'll even help your kids feed the pony, whatever it takes for you to feel at home!
Best of all, he understands that holidays are about unwinding not rushing, which is why he'll offer free late check-outs if he can.
There's more to Fox Glacier than the glacier itself, so be sure to allow plenty of time to explore all that's on offer.
From scenic flights and ice climbs to wild beaches, picturesque lakes, rainforest walks and more…
There is so much to see and do in and around Fox Glacier that your hardest decision will be what to do first. Oh and don't forget to bring your camera!